Max Dolcelli has appeared just about everywhere and done just about everything a comedian can do, performing in comedy clubs and comedy festivals in the U.S. and Canada, casinos and clubs in Las Vegas, Atlantic City and the Bahamas, at corporate events and on cruise ships, and on television and radio.
After nearly 30 years of making people laugh, Max has the experience and repertoire to deliver the kind of show people want, whether it's clean comedy for a corporate, private or other event, or a more risqué, late-night comedy club style.
No matter what the type of show, Max's animated onstage presence and sharp material get the audience on board for a wild ride.
If you've seen or heard Max, you know how funny the guy is.
If you haven't, why not find out . . .
watch him perform . . .
check out his schedule . . .
& contact Max . . .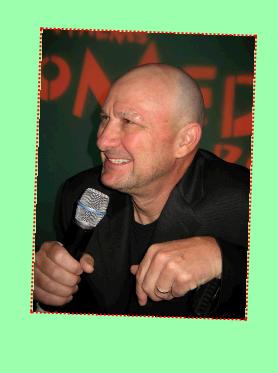 Comedy Club Headliner at Comedy Zone, Punch Line, Funny Bones, Rascals, Yuk Yuks, Caesar's Palace, Bananas and many more…

Numerous corporate shows, colleges and private parties.

A regular in Las Vegas and
Atlantic City Casinos and the
Atlantis Resort, Paradise Island, Bahamas.

Main Show performer on major Cruise Lines, including Royal Caribbean, Princess, NCL,
& Holland America.
Opened for and worked with premier entertainers such as Jerry Seinfeld, Robin Williams, Ray Romano, Tim Allen, Sam Kinison, Redd Foxx, Rosie O'Donnell, Little Richard and others.

TV appearances include Miami Vice, Night Heat (CBS), Comedy Central, Club 54 (Canadian Television), NBC Young Comedians Special, many morning talk shows and several generic comedy shows.

"Comedy in the Air" comic on an unusual Continental Airlines promotion (Max performed in the aisle of the plane during the flight)
Began his comedy career at Pip's in Brooklyn, and soon become a regular at Manhattan comedy clubs

Performed in Off-Broadway shows and the Chicago City Limits Improv Group

Winner of "Jest of the West" Comedy Competition (1987)

Performed at the Montreal Comedy Festival

Recipient of Appreciation Award for performance at the Friars Club, New York City - January 13, 1998